ABOUT US
The Musique & Neige Festival has been staging chamber music concerts in Les Diablerets during the winter season since 1970. Sir Peter Ustinov, the British actor, writer and director, who was living in Les Diablerets at the time, came up with the idea for this event.
Each musical season starts on New Year's Day with a concert held at the Maison des Congrès. The other concerts, which vary in number between 6 and 8 from year to year, take place at the Temple de Vers-l'Église. This stunning unspoilt little village, which is the principal village in the municipality of Ormont-Dessus, is located just a few minutes away from Les Diablerets. Performances include recitals, sonatas, trios, quartets and sometimes even octets of classical and contemporary works. The Festival has been renowned for the quality of its programme for more than half a century.
The Festival Committee's intended aim is to provide music lovers from the region and beyond with top-quality concerts at affordable prices, in an atmosphere characterised by simplicity, a warm welcome and friendship.
We are passionate about building young people's awareness of music! The Festival features introductions to chamber music through taster sessions based on the works played during the season. Consequently, local children and guests visiting the resort are given the opportunity to attend the rehearsals, meet the artists and see the instruments up close.
A volunteer committee
Without volunteers, there is no festival! The members of the Festival Committee and the many volunteers who are active each evening of the concert are committed to a 100% volunteer base. A close-knit team that strives to make sure you have a great time listening to renowned ensembles in an enchanting setting.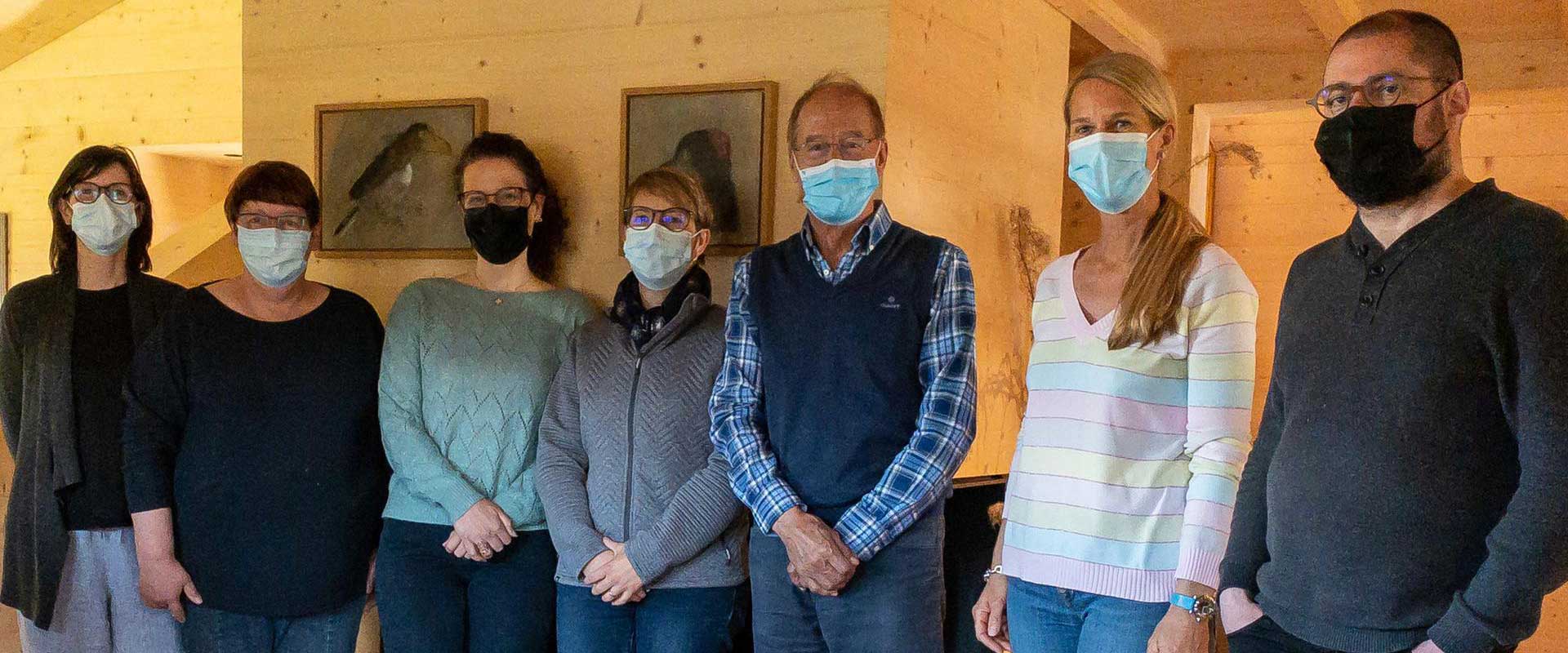 The committee members, Yoann Huck is behind the camera.
Philippe Treyvaud
President of the Committee and of the Association of Friends
Gilles Champoud
Art Director
Sylviane Huck, Yoann Huck, Brigitte Borloz, Yaël Bruigom, Séverine Mermod, Valérie Schneiter
Members
Jean Lugrin
Honorary President
The Festival is also kind and devoted punctual helpers :
Marjolaine Chassot, Philippe Dussoix, Élise Favre, Nadine Favre, Philippe Hebeisen, Gérard Huck, Nicole and Frédéric Keller, Claire Kurzen, Samuel Morier-Genoud, Michèle and Manuel Peitsch, Sabine Perret, Murielle Mettler, Corinne Pernet, Cécile Pittex, Nathalie Rapin, Laurence Reber, Jean-Philippe Scheiter, Françoise and Michel Wicht.